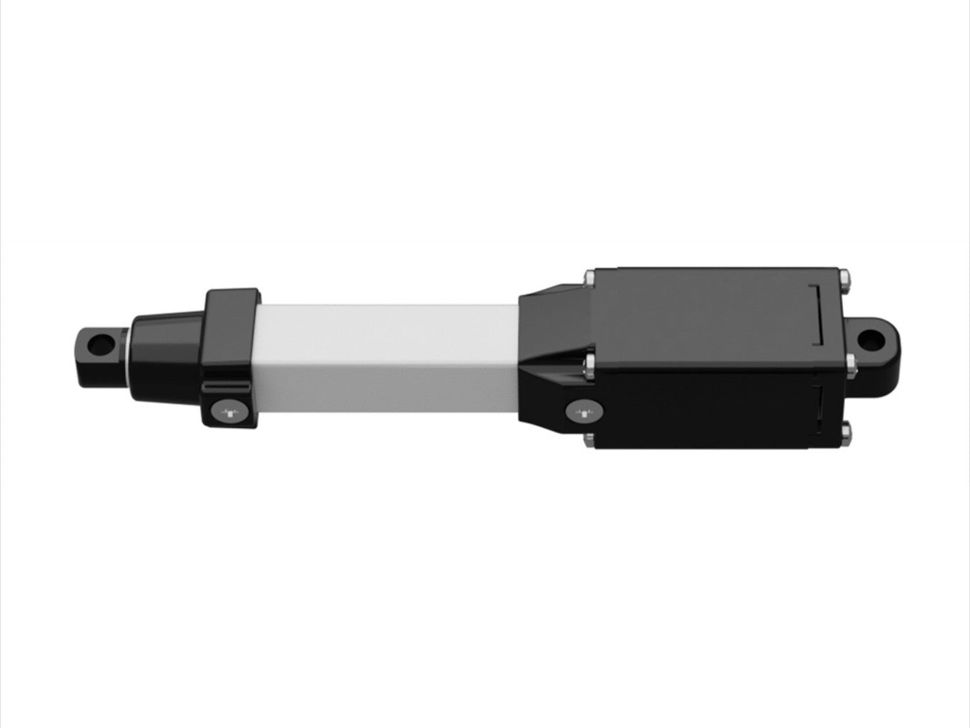 This product is not available in the selected currency.
In Stock
Backordered
Out of Stock
Overview
Actuonix's unique line of Miniature Linear Actuators enables a new generation of motion-enabled product designs, with capabilities that have never before been combined in a device of this size.
The S20 actuators and complete, self-contained linear motion devices. Several stroke length options allow these to fit a vide variety of applications. The brushless design makes the S20 highest precision and longest life actuator.
Whats in the Box?
Whats included in the box?
S20 Stepper Actuator
Mounting Screws and Nuts, etc.
Downloads
SPECIFICATION
Actuator specification
Manufacturer Part Number
S20-50-38-B
Back Drive Force (static)
40N
Maximum Load
13N
No Load Speed
120mm/s
Stroke Length
38mm
Mass
70g
Max Side Load
~0.10* Maximum Force
Closed Length (hole to hole)
125mm
Input Voltage
0-3.9 VDC
Max Current (per phase)
0.640A
Step size
0.01mm
Operating Temperature
-10 C to +40 C
Audible Noise
less than 40dB at low noise settings
Max Duty Cycle
100%
Ingress Protection
IP-54
Mechanical Backlash
less than 0.1mm
Resistance (per phase)
6.5+/-10%ohm
Inductance (per phase)
1.7mH+/-20% @1khz
ABOUT Actuonix

Actuonix Motion Devices build micro linear actuators and linear servos. Based in Victoria, BC, Canada, they provide innovative and economical micro motion solutions for the growing needs of several markets including robotics, aerospace, automotive, medical and radio control. Actuonix is a leading manufacturer and innovator in the micro motion marketplace. They offer the most affordable, high quality micro linear actuators.
Know more about Actuonix
Logo and Trademark belong to Actuonix
Opps
Sorry, it looks like some products are not available in selected quantity.