This product is not available in the selected currency.
In Stock
Backordered
Out of Stock
Overview
Latest addition to the Raspberry Pi family is the all new tiny Raspberry Pi Zero 2 W which packs in RP3A0, a custom-built SIP (system-in-package) designed by Raspberry Pi in the UK which has a quad-core 64-bit ARM Cortex-A53 processor clocked at 1GHz, integrating a Broadcom BCM2710A1 die with 512MB of SDRAM. The RP3A0 gives Raspberry PI Zero 2 W with 40% more single-threaded performance, and five times more multi-threaded performance, than the original single-core Raspberry Pi Zero. Also let's not forget that we get this improved performance in the same form factor as Pi Zero and Pi Zero W which makes it compatible with Pi Zero cases.
The "W" appending the Pi Zero 2 W clearly implies that it has an on board 2.4GHz 802.11 b/g/n wireless LAN and Bluetooth 4.2 and support Bluetooth Low Energy (BLE).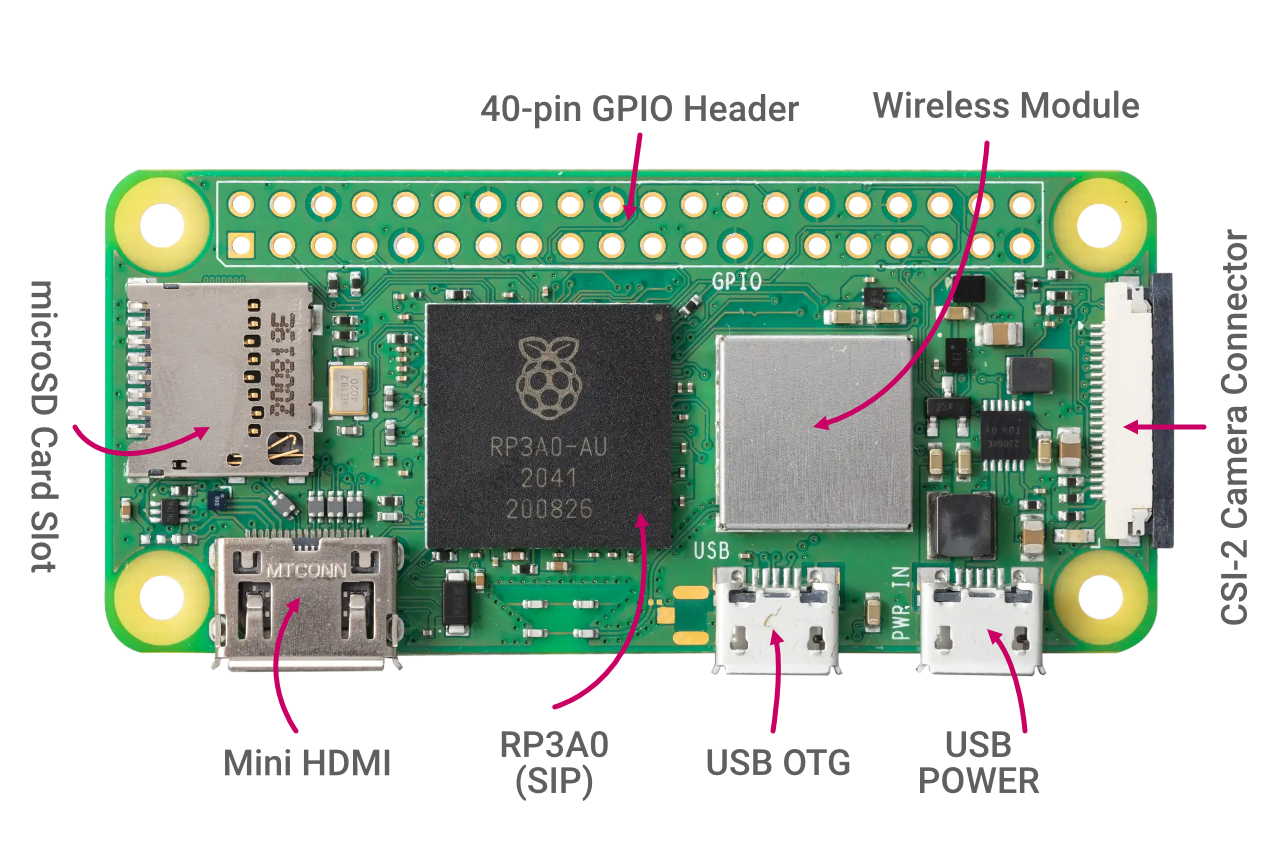 The board has a microSD card slot, a CSI-2 camera connector, a USB On-The-Go (OTG) port, and an unpopulated footprint for a HAT-compatible 40-pin GPIO header. It is powered via a micro USB socket. Video output is via a mini HDMI port; composite video output can easily be made available via test points if needed.
Specification
Raspberry Pi Zero 2 W Specification
Form Factor
65mm × 30mm
Processor
Broadcom BCM2710A1, quad-core 64-bit SoC (Arm Cortex-A53 @ 1GHz)
Memory
512MB LPDDR2
Connectivity
2.4GHz IEEE 802.11b/g/n wireless LAN, Bluetooth 4.2, BLE
onboard antenna
1 × USB 2.0 interface with OTG
HAT-compatible 40-pin I/O header footprint
microSD card slot
Mini HDMI port
CSI-2 camera connector
Video
HDMI interface
Composite video
OpenGL ES 1.1, 2.0 graphics
Input Power
5V DC 2.5A
Operating Temperature
-20°C to +70°C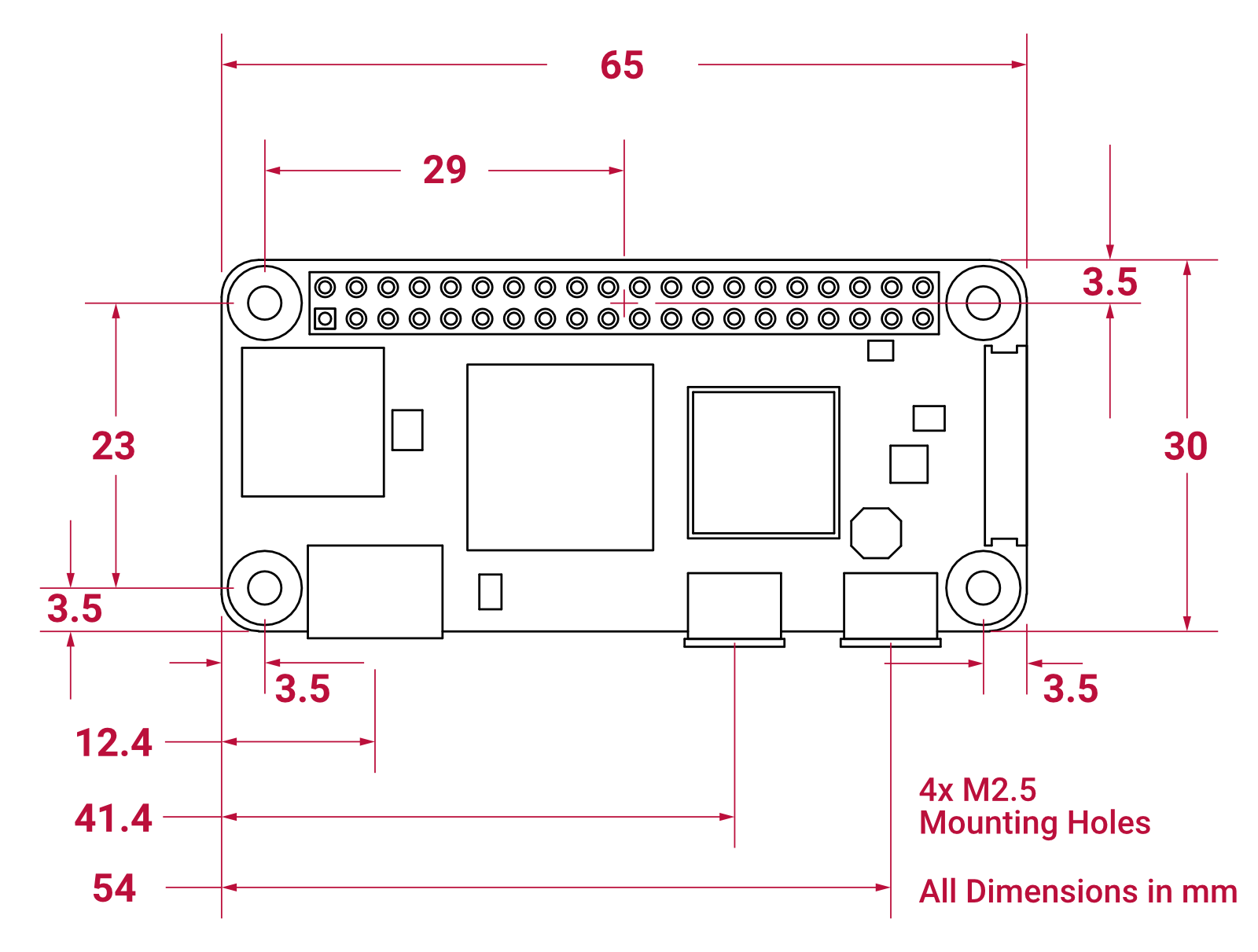 About Raspberry Pi

The Raspberry Pi Foundation is a UK-based charity that works to put the power of computing and digital making into the hands of people all over the world. We do this so that more people are able to harness the power of computing and digital technologies for work, to solve problems that matter to them, and to express themselves creatively.
Know more about Raspberry Pi
Logo and Trademark belong to Raspberry Pi Foundation
Opps
Sorry, it looks like some products are not available in selected quantity.