This product is not available in the selected currency.
In Stock
Backordered
Out of Stock
Overview
Any computer is incomplete without its two primary input peripherals i.e a keyboard & mouse. Raspberry Pi boards being a single board computers are no different.
So to complement their single board computers Raspberry PI came up with their official keyboards and mouse which are available in two colour variants i.e (Red / White) & (Black / Grey).
Keyboard
Raspberry Pi keyboard comes with 3 x USB host ports (USB Type A) and 1 x micro USB port. Three USB host ports gives easy access to connect external USB devices such as USB mouse, USB drives and other USB devices, whereas the micro USB port makes connection with the Raspberry Pi board and also powers the USB host ports.

Mouse
Raspberry Pi Official mouse comes with 3 buttons (Right, Left & the middle clicking scroll wheel). The scroll wheel helps in easy scrolling or zooming in or out for large documents as per your application support.
We recommend placing the mouse over a flat matte or a non reflective surface for better pointer accuracy. Avoid surfaces likes PVC or acrylic table tops.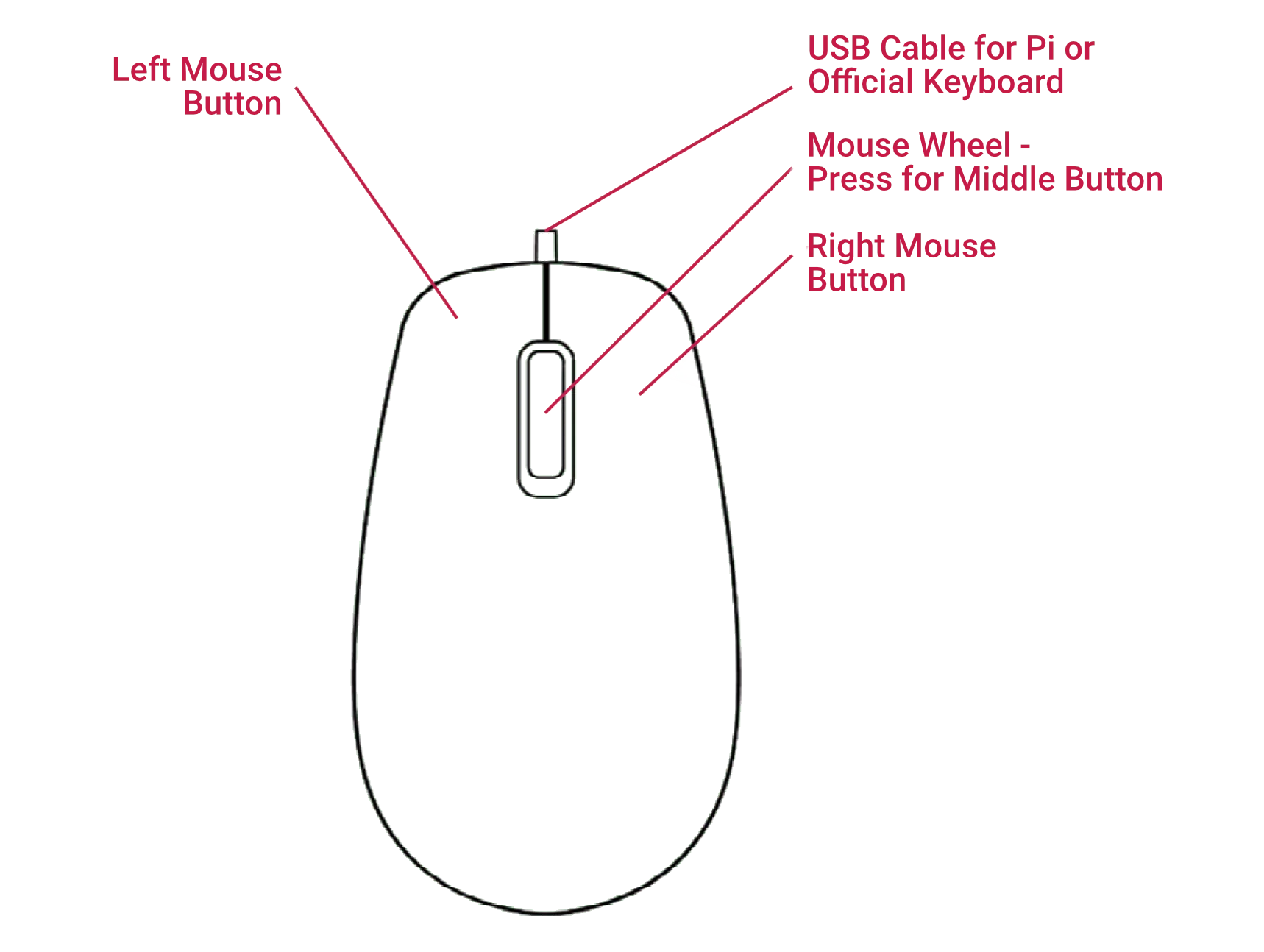 Keyboard Specification
Raspberry Pi Keyboard Hub Specification
79-key keyboard (78-key keyboard for US model)
Three USB 2.0 type A ports for powering other peripherals
Automatic keyboard language detection
USB type- A to micro USB type B cable included for connection to compatible computer
Ergonomic design for comfortable use
Compatible with all Raspberry Pi products
Mouse Specification
Raspberry Pi mouse specofication
Three-button optical mouse
Scroll wheel
USB type A connector
Ergonomic design for comfortable use
Compatible with all Raspberry Pi products
Connection
Raspberry Pi connection diagram with keyboard and mouse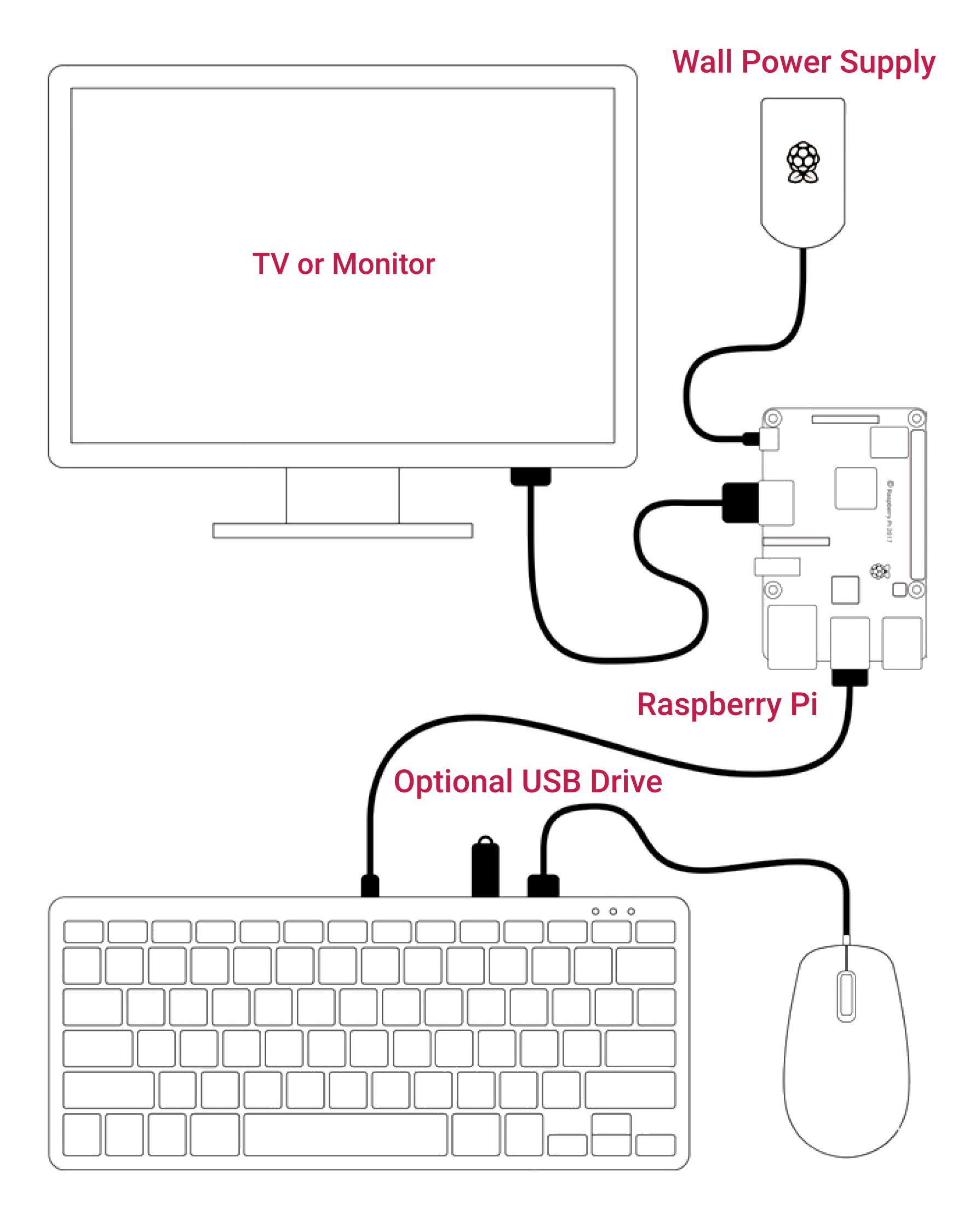 About Raspberry Pi

The Raspberry Pi Foundation is a UK-based charity that works to put the power of computing and digital making into the hands of people all over the world. We do this so that more people are able to harness the power of computing and digital technologies for work, to solve problems that matter to them, and to express themselves creatively.
Know more about Raspberry Pi
Logo and Trademark belong to Raspberry Pi Foundation
Opps
Sorry, it looks like some products are not available in selected quantity.