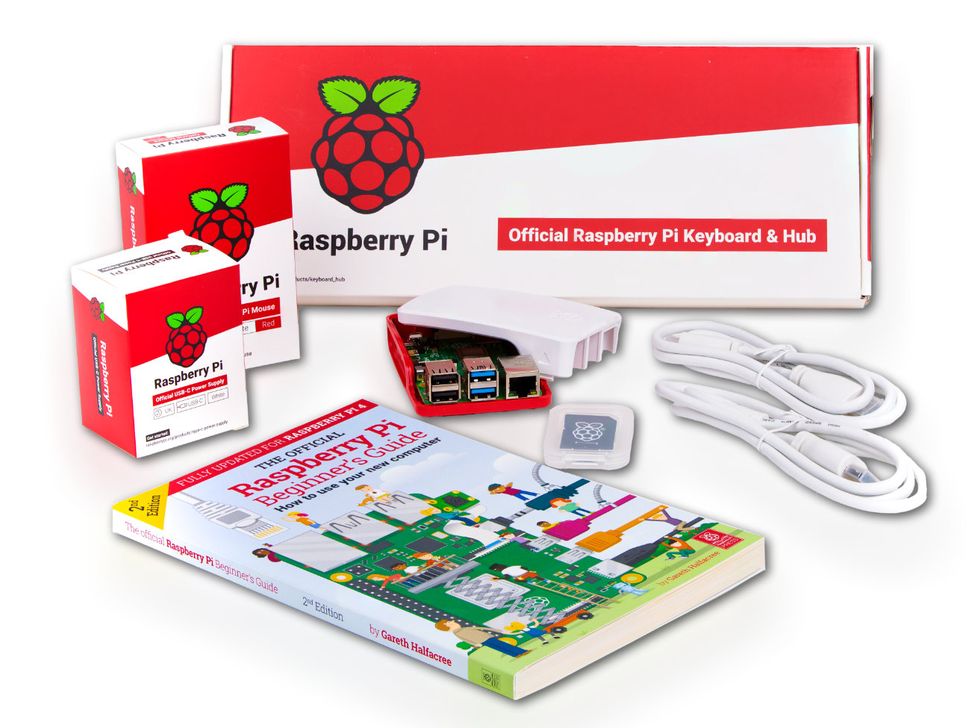 This product is not available in the selected currency.
In Stock
Backordered
Out of Stock
Overview
Raspberry Pi 4 Desktop Kit includes everything to get your Raspberry Pi 4 Model B computer up and running in no time. The kit is available in multiple variants as per the Raspberry Pi 4 model B memory size (i.e 2GB, 4GB or 8GB) and with respect to regional variations for the keyboard layout and the power supply type (eg: US Power Supply with US keyboard and UK Power Supply with UK keyboard).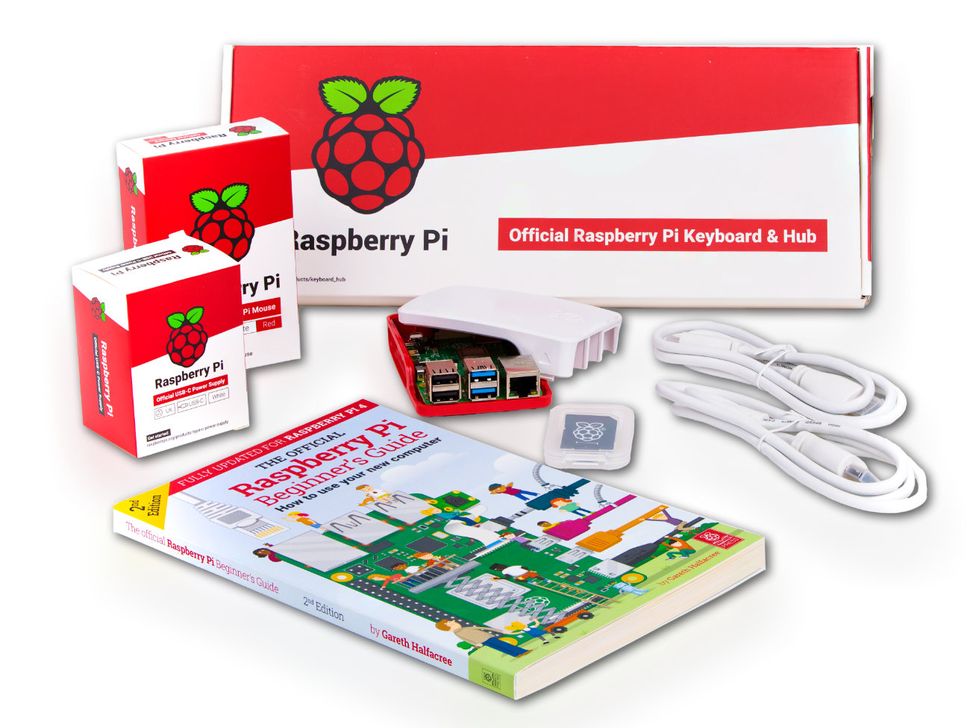 What's in the Box?
What's inlcuded in the Raspberry Pi 4 Desktop Kit?
Raspberry PI 4 Model B (2GB or 4GB or 8GB)
Raspberry Pi Keyboard & Mouse
2 × micro HDMI to Standard HDMI (A/M) 1m Cables
Raspberry Pi 15.3W USB-C Power Supply
Raspberry Pi 4 Case
Official Raspberry Pi Beginner's Guide (English language)
16GB NOOBS with Raspberry Pi OS microSD card
About Raspberry Pi

The Raspberry Pi Foundation is a UK-based charity that works to put the power of computing and digital making into the hands of people all over the world. We do this so that more people are able to harness the power of computing and digital technologies for work, to solve problems that matter to them, and to express themselves creatively.
Know more about Raspberry Pi
Logo and Trademark belong to Raspberry Pi Foundation
Opps
Sorry, it looks like some products are not available in selected quantity.